Your local TV, Satellite and CCTV installers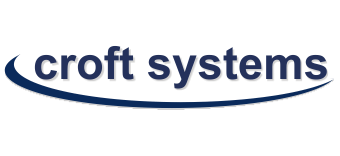 Established in 1994 Croft Integrated Systems Ltd are a local family business offering aerial, satellite and CCTV services to both residential and commercial clients for over 20 years.
Call Us Now:

0191 273 4664​​
CCTV systems can do a lot more than just record video! Below are just some of the advantages of smart CCTV systems.
​
Target Cropping Stream
The third stream of video can be sent to a different source for recording or display in a pre-defined resolution, thus providing more details of a targeted area if needed.
Object Counting
You can designate an area of interest and let the camera count objects entering or leaving, which include not only humans but also vehicles. It also offers statistical reports.
Region Enter / Exit
This function detects people, vehicles or other objects that enter or exit from a pre-defined virtual region, triggering an alarm.
Object Left Behind / Object Removed
This function detects objects left or removed from a pre-defined region, the alarm is triggered.
ANPR
On-board ANPR analytics allow the ability to detect and recognize a vehicle's license plate and send ANPR info to a Smart NVR or iVMS-5200P for access management. Supports may vary based on local LPR algorithm development and customization process required.
​
To find out how a specialist CCTV system can help your business please contact us on 0191 2734664.
​
​
Quick Contact
Recent News