Your local TV, Satellite and CCTV installers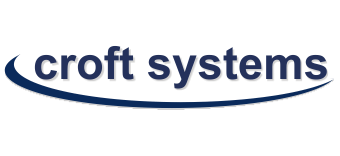 Established in 1994 Croft Integrated Systems Ltd are a local family business offering aerial, satellite and CCTV services to both residential and commercial clients for over 20 years.
Call Us Now:

0191 273 4664​​
Commercial Aerial Services
Whether you are a private landlord, housing association, commercial landlord or managing agent you tenants will expect to have access to television signals within their property.
​
Your tenant will most likely expect to be able to receive -
​
Terrestrial television services from Freeview including Freeview HD

FM and DAB Digital Radio

Satellite services, including Sky Plus and Sky Q
​
Croft Integrated Systems can install a communal aerial and satellite system whereby your tenants can connect their chosen viewing device (Sky, BT, Talk Talk, etc) to the outlet plate located within their property. This eliminates the need for each individual property to have their own aerial or satellite dish installed, which in most cases are not only unsightly but also against planning regulations.
​
Croft can install a range of different aerial systems that for specific needs -
​
MATV (Master Antenna TeleVision)

IRS (Integrated Reception Systems)

FRS (Fibre Reception System)

IPTV (Internet Protocol TeleVision)
​
More details and approximate costs (based on 50+ TV Points) regarding each system can be found below
MATV (Master Antenna Television) System
Probably the most basic of aerial systems, an MATV system delivers both terrestrial TV and radio signals down a single coxial cable to an unlimited number of outlets on the aerial system.
​
MATV systems work out relatively inexpensive per connected aerial point and is the minimum requirment of multi dwelling residential buildings.
​
Average cost of an MATV system per point (including cabling) - £65
IRS (Integrated Reception System)
An IRS System is similar to a MATV system but with the addition of satellite signals added to the system. An IRS system is ideally suited to any multi dwelling unit with more than 4 properties. It eliminates the need for each property to have it's own satellite dish, which is not only unsightly but also against planning regulations.
​
Until recently most new build properties will have a dual IRS system installed allowing for Sky Plus HD connection in each individual property. However with Sky Q (now the standard box supplied by Sky), IRS systems have had to evolve to allow for both Sky Plus HD and Sky Q boxes to be installed in the individual properties.
​
This is done by using a new type of Multi Switch called a DSCR switch. This switch will automatically detect whether a Sky plus HD or a Sky Q receiver has been installed at the outlet plate, and send the appropriate signals to the Sky receiver.
​
Sky Q IRS Systems are fairly expensive to install compared with standard IRS systems or MATV systems, this is due to the costs of the DSCR multi switches.
​
Average cost of a Sky Q IRS System (including cabling) - £​195 per dual point
​
Average cost of a Sky Plus HD IRS System (including cabling) - £125 per dual point.
IRS (Integrated Reception System) MULTI SATELLITE
In addition to a standard IRS system where the signals from one satellite are fed around the system, there is also multi satellite IRS systems. These systems can distribute satellite signals from up to 4 different satellite orbital positions.
​
This is useful when you want to support multi language channels on the system. A typical example may be student accommodation, whereby it is expected to have foreign students renting accommodation in the block. Each outlet connected to the system would be able to receive satellite programming from 4 different locations such as
​
Astra 28 East (Sky)
Astra 19 East (Western Europe)
Eutelsat 13 East (Continental Europe)
Thor 1 West (Northern Europe)
​
Average cost of a Multi Satellite IRS System - POA
FRS (Fibre Reception System)
IPTV (Internet Protocol Television)
A completely new way of delivering television services.
​
IPTV systems take a TV channel and deliver the channel using a CAT5 / CAT6 cabling to any connected network point.
​
There are pro's and con's to using IPTV systems, to many to go in to detail here.
​
We have written a specific blog post for IPTV which can be found here -
​
IPTV or NOT IPTV
​
Approximate cost of an IPTV system - POA
Almost identical to a standard IRS system. However the aerial and satellite signals are distributed to each dwelling using Fibre Optic cable.
​
Fibre Optic cabling is used as it has almost zero loss, allowing for the development of very large and very widespread TV systems.
​
Typically Fibre Optic would be used in blocks above 6 storeys or where multiple low rise buildings are being connected together over large distances.
​
Fibre can also be used as the 'backbone' to standard IRS systems. This allows for the main aerial and satellite trunks to be delivers via Fibre and then converted back to standard IRS systems at nests spread out across the building.
​
Average costs of FRS - POA
Quick Contact
Croft Systems Blog